Wyedean is a prime contractor to the British Ministry of Defence which means it directly supplies the Royal Navy, British Army, Royal Air Force and the various cadet forces. The company also supplies UK Police forces including the Metropolitan Police and PSNI (Police Service Northern Ireland), as well as United Nations peacekeeping forces around the world. Uniformed services are central to Wyedean's business and outside of the armed forces it also supplies London Fire Brigade.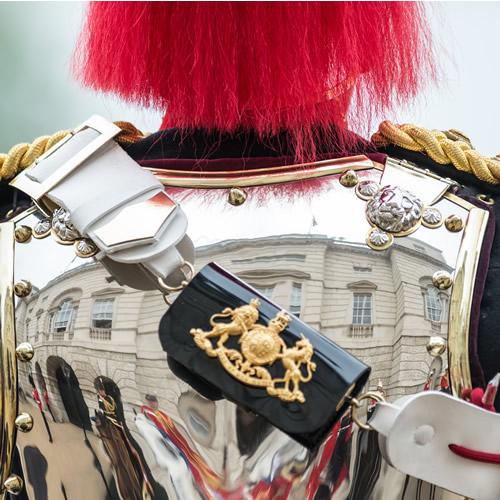 Ministry of Defence (MoD) – Ceremonial Accoutrement
Wyedean supplies the complete range of head-to-toe ceremonial uniform accoutrement to the British Ministry of Defence in gold and silver wires, textiles, leather, metal, feather, horse hair and various synthetic materials. Among Wyedean's extensive product range are caps, epaulettes, aiguillettes, lanyards, sashes, belts, aprons, plumes, hackles, buckles, buttons, badges, tassels, spurs, sword knots and many more items of military uniform regalia and insignia.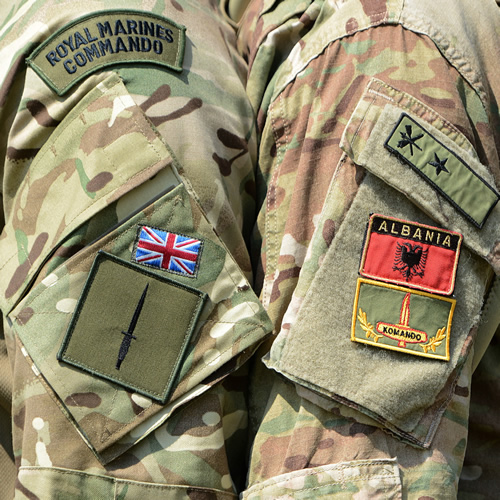 Ministry of Defence (MoD) – Textile Badges
The company also holds the current contract to supply textile badges which includes a vast range of machine and hand embroidered badges, woven badges, chevrons, armlets, epaulettes and cap bands. All of which are supplied in a wide range of shapes, colours and sizes.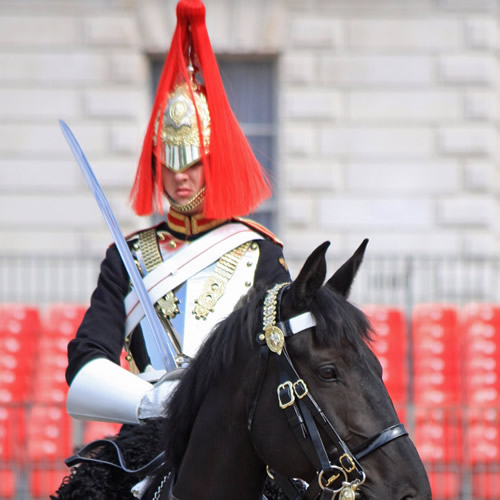 Ministry of Defence (MoD) – Equine Equipment
A recent addition to the company's portfolio, the equine equipment contract sees Wyedean expand its product range further, with the manufacture and supply of bridles, stirrups, harnesses, saddles and blankets for mounted units within The King's Troop Royal Horse Artillery and the Household Cavalry.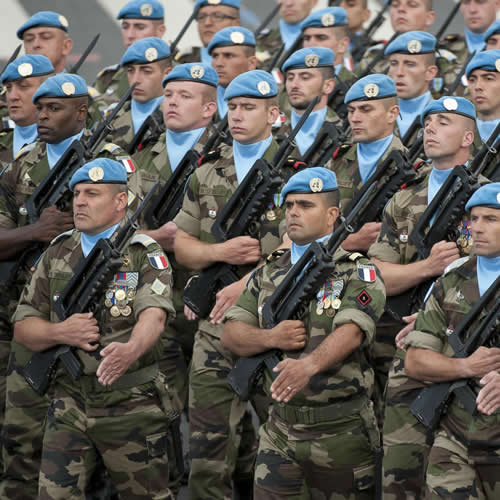 United Nations (UN) – Uniform Accessories
The United Nations is a worldwide organisation created to promote international co-operation. Wyedean holds three separate contracts to supply UN beret badges, shoulder patches and brassards.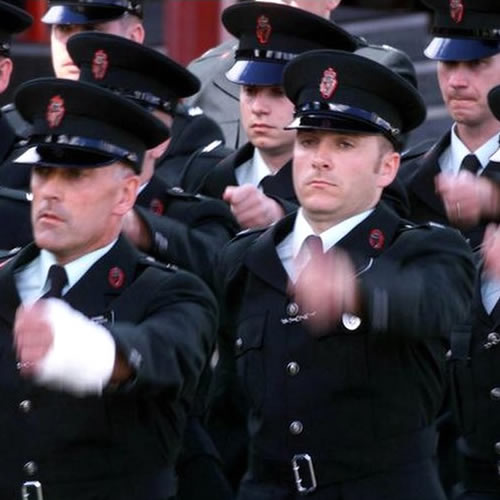 Police Service Northern Ireland (PSNI) – Metal Badges
For PSNI, Wyedean holds the contract to supply metal identification badges, flame retardant epaulettes, sliders and pips.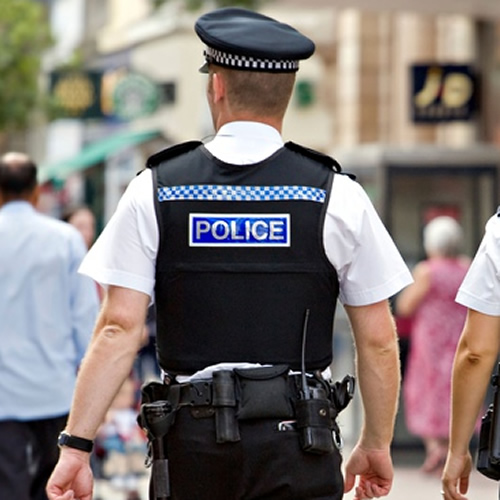 Metropolitan Police (Met Police) – Metal Badges
Every police officer in the British Metropolitan Police force wears their identification number on their epaulette. Wyedean holds the contract to supply these metal letters and numerals.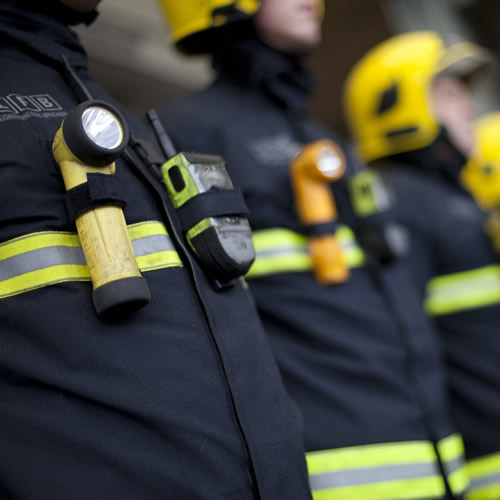 London and District Fire Brigade
Wyedean manufactures and supplies a wide range of buttoned epaulette sliders denoting rank and position within the fire brigade.
Wyedean also has many years' experience working as a sub-contractor to other prime contractors to the Ministry of Defence and forces world-wide. If you have any contractual requirements and think you could benefit from the support of Wyedean, then please contact us.